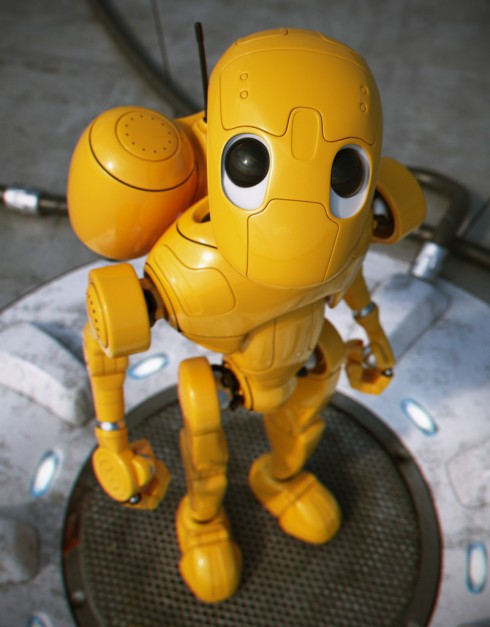 Initially created in 2003 as an entry for Animago Awards, my Rocketbot is yet another old rendering I thought could use an overhaul. You can find the rendering from 2003 here.
Thanks to Benjamin Brosdau who gave me a crash course I had the chance to play around with Maxwell. Yet again my Rocketbot became the base for these tests.
My contest entry for Animago 2003. It actually made 1st place in its category.